Summer is here, and blondes NEED to focus these products to maintain their golden locks!
From shampoo and conditioner to styling necessities, Aveda Blonding Specialist, Shannon at Salon Norrell is taking you through exactly what you, BLONDIE, should be keeping in your bathroom!

This shampoo & conditioner is AMAZING for all blondes especially during the summer because it's going to restore the protein back into the hair that gets lost from heat styling and being out in the sun. Shampoo and condition, leaving the conditioner on for a few minutes to soften the hair.
This is perfect for blondes that want to keep their highlights looking fresh like they just walked out of the salon. Chlorine and the sun strips the hair of color, exposing warmer tones.The Blue Malva Color Conditioner is a toning conditioner that moisturizes the hair while also neutralizing unwanted warm tones. Apply the conditioner after you shampoo and let sit for 5-20 minutes and rinse.
This is another big time favorite from the Damage Remedy line. This product is a leave-in conditioner that acts as a heat protectant while also using quinoa protein to restore the hair to a healthier state. Apply a quarter size amount to wet hair and comb through.
This amazing oil is perfect for blondes,because blondes always need a finishing product that will soften the ends and make it feel silky & smooth. This product hydrates using Buriti Oil and instantly moisturizes the hair. Apply 2-4 drops to your hands and then finger comb through your hair, starting with the ends and working up.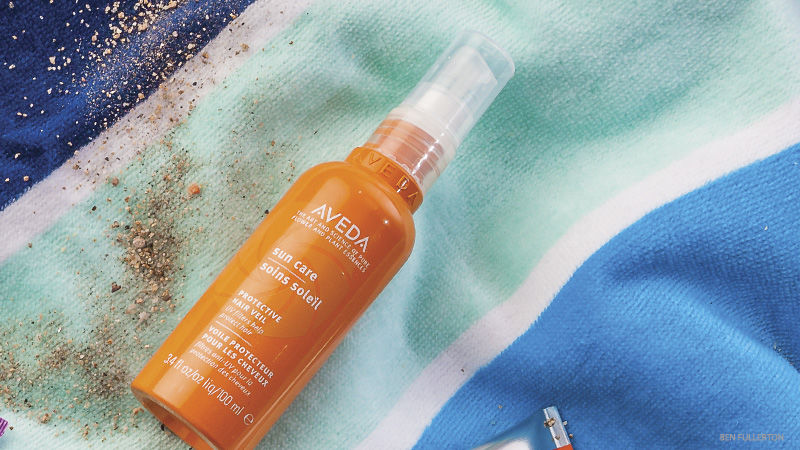 Sun Care Protective Hair Veil
The last Product on our blondes MUST HAVE list is this magic goodness. This product is perfect for blondes that love to be in the sun. The product is water resistant and has UV protection so it can protect the hair from sun exposure and limit the amount of damage. Mist on either dry or damp hair and apply as needed.