We get it, who doesn't want glowing, radiant skin without the damage of laying out in the sun? Sure, you look great temporarily, but at what expense for your skin's health and future?
Fortunately for you, Aveda has got you covered! Wake up to Glowing skin with Tulasara Skin Care. Visibly transform your skin in just 3 EASY STEPS to start your journey to brighter, nourished looking skin.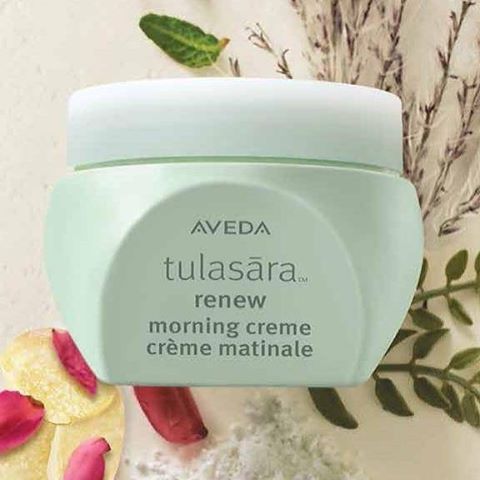 #1 Warm a small amount of Tulasāra™ Renew Morning Creme between fingers.
2. Gently sweep the lightweight moisturizer onto décolleté, neck and face. As you apply, breathe in the relaxing aroma of certified organic jasmine, chamomile and grapefruit.
3. Press & pat Bright Concentrate onto décolleté, neck & face to restore radiance & visibly even skin tone as well as reduce discoloration.
Bonus- And finally before heading out the door, sweep those cheekbones with Aveda's Uruku bronzer. Every stroke warms skin with annatto-powdered pigment from the urukum shrub-and mica, a light-reflecting mineral for a sun-kissed glow.